Who are we?
Since the beginning of its activities, Vivacqua Advogados turned to render services to companies with different economic activities, with the concept of adjusting the structure, operation, management and control of companies as required by law. In this context it always sought conservatively, the appropriate efficiency of the binomialCost Risk.
Vivacqua Advogados is also member of the Nextlaw Referral Network, the broadest and most innovative legal referral network in the world. With over 600 member firms and 28,000+ lawyers across 200+ countries – and growing – what enable us to provide our clients with top talent around the world.
Nextlaw Referral Network was created by Dentons, the world's largest law firm.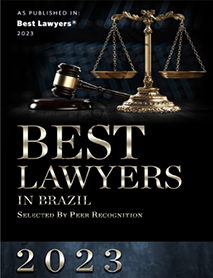 Vivacqua Advogados is associated with Legal Bridge Brasil, which aims to provide its members the environment and instruments necessary to make them feel comfortable to operate across the national territory in an efficient way, with access to local expertise of the other members, aiming to cover all national market which increasingly requires faster and tailored services to its needs. Access the website here.
Contact us through the channels below, or call the office of your choice.