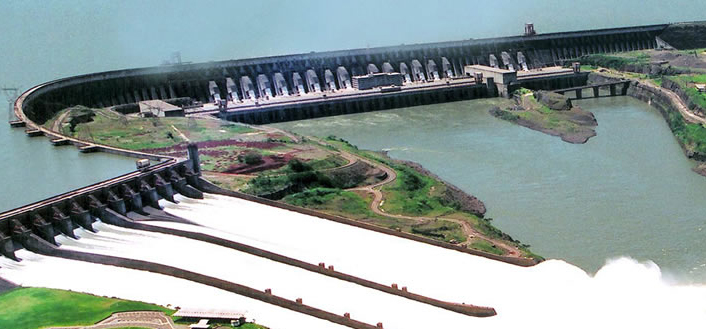 We are prepared to offer advice on issues involving Brazilian environmental legislation, such as the preparation of a preventive and corrective environmental audit, legal support in risk assessment, consultancy in the preparation of environmental opinions and advice on environmental compensation programs.
We are also able to advise our clients on responsibility for damages to the environment, licensing of complex projects in activities such as power generation, compliance with terms of conduct adjustment and environmental compensation agreements.
Besides advisory we act in administrative proceedings and lawsuits.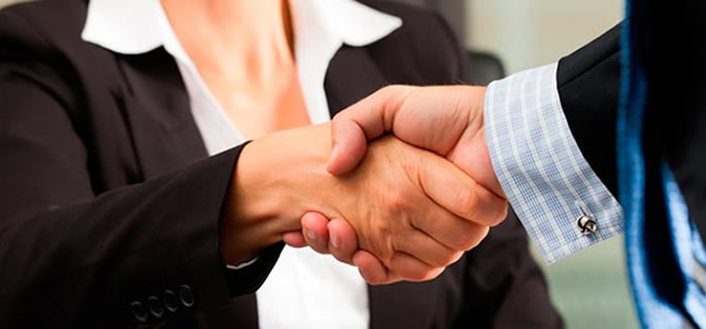 Our multidisciplinary team allows us to render services to our clients in extrajudicial matters, in the most varied subjects, involving Civil, Commercial, Real Estate, Insurance and Consumer Laws among others. Our services involve elaboration of opinions and the most varied instruments necessary for the due protection of the interests of our clients.
The advice we provide in conducting due diligences, operations evaluation, preparation of legal opinions and preparation and reviewing of contracts, aims to ensure legal assurance for our clients' activities.
We can assist our clients in all areas governed by the laws which regulate relationships between individuals, but it is worth to highlight our performance in relation to the themes listed below:
We provide full advisory services in real estate for assembly and implementation of projects. We also assist our clients in purchasing, selling and renting of urban and rural properties, including compliance with zoning laws and constitution of "in rem guarantees", such as mortgages and rights of way.
Our greatest experience is in the areas related to real estate developments, shopping malls and issues involving rental and condominiums. We also advise our clients in the use of legal structures which makes possible the raising of funds in the capital markets for the development of real estate projects, as well as in the structuring of real estate investment funds, real estate loan securitization operations and build-to-suit operations.
In the preventive insurance area, we prepare insurance policies and advise on other operational procedures inherent to the business, as well as active participation in the regulation and settlement stages of claims in order to mitigate the risks of our clients' operations.
And also in a preventive way we adjust contracts and the operations of our clients that are subject to the rules of the Consumer Protection Code ("Código de Defesa do Consumidor – CDC"), aiming at reducing their liabilities and mitigating the risk in the application of penalties by the Consumer Protection Service ("Serviço de Proteção ao Consumidor – PROCON"). We are still able to carry out a review of advertising campaigns, contemplating all means of providing information about products and services.
We also mitigate the risks of our clients through in-house training, including professionals working in the Customer Service ("Serviço de Atendimento ao Consumidor – SAC").
We assist our clients in elaborating clarifications to the Consumer Protection Service ("Serviço de Proteção ao Consumidor – PROCON"), the Public Prosecutor's Office and the press.
In all segments that we act in consultative law, we render legal services to our clients in the judicial matters with agility, creativity and combativity in the State and Federal Courts covering all national territory.
We elaborate proceedings strategies for each concrete case, always aiming at more effective solutions for our clients, using processes and the most updated technology.
Our differential lies in the fact that we design individualized planning for each demand, not only in the proceeding scope, but also in pre-proceeding strategies that positively impact the outcome of the cases.
Our activities in most of the time occur in the business area, in matters related to bidding, tax, corporate, contractual, banking, social security, labor, security, energy, credit recovery, intellectual property, environmental, consumer relations, antitrust , real estate, civil liability and family law.
In order to serve our clients in lawsuits related to consumer law, we have associates specialized in management and performance in litigation of scale, with differentiated infrastructure.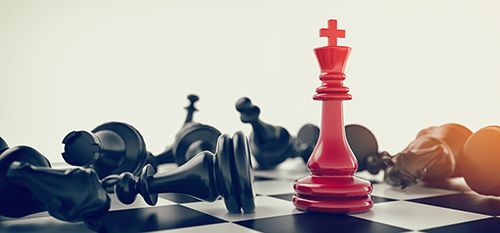 We advise in this segment companies charged of anticompetitive practices before the Administrative Council of Economic Defense ("Conselho Administrativo de Defesa Econômica – CADE").
Regarding these issues we are able to approve acts of concentration, negotiate leniency agreements and terms of commitment of cessation as well as to guide, review or elaborate several documents among these Notification of acts of economic concentration and non-competition agreements.
In order to avoid violations of the antitrust rules in force in Brazil, we can design and implement compliance programs.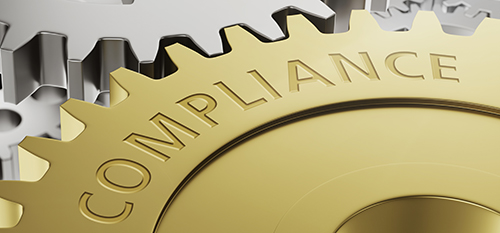 The Law Firm goes beyond advising companies in the creation of prevention, detection and response structures, in compliance with legal, regulatory and corporate principles. Our associates share with their clients the best practices in each segment of the market.
By the fact we are a full service Law Firm the constant interaction of our associates means that professionals of various specialties are familiar with matters related to compliance and have a complementary role in preventing incidents in the eventual defense of our clients in representations, investigation and administrative processes or in the preparation and implementation of compliance programs and training.
This feature also allows us to take a broader view of Due Diligence of Anti-Corruption Compliance in the context of corporate transactions and representation of corporate organizations in investigations of corporate fraud and enforcement procedures conducted by the Brazilian Securities and Exchange Commission ("Comissão de Valores Mobiliários – CVM"), Central Bank of Brazil ("Banco Central do Brasil – BACEN"), Administration of Economic Defense ("Conselho Administrativo de Defesa Econômica –CADE") and other regulatory authorities.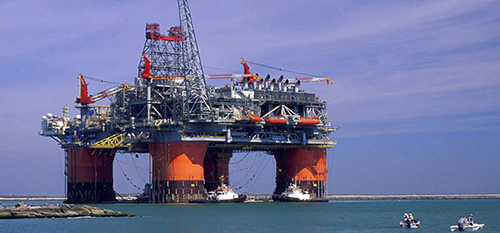 The Law Firm has associates, specialized in public law, who act on a daily basis in bidding processes in all national public sectors, as well as in legal proceedings involving questions related to bidding.
Our constant acting in matters related to the bidding, conclusion of contracts and agreements with the public administration, enables us to advise our clients on bidding, contractual matters, regulatory and fiscal responsibility aspects related to the relations among individuals and public sector entities.
We also have significant experience in conducting matters with the Regulatory Agencies and other inspection and controlling bodies, such as the Public Finance Courts.
Among our associates are former professionals from the insurance, telecommunications and energy sectors, most of them having articles published in the specialized press and digital media, which enables us to conduct issues with Regulatory Agencies and other inspection and controlling bodies, such as the Public Finance Courts.
We hold extensive and solid experience in matters related to the privatization and infrastructure services, including legal audits.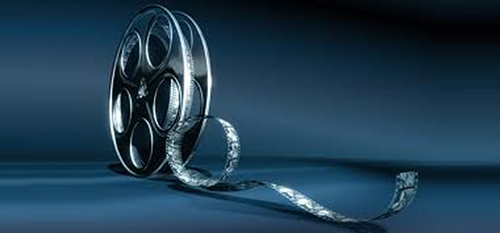 In this segment we seek to advise and represent people from the world of the arts, athletes, agents, sports clubs, federations, sports management entities, investment funds and companies active in the sports field.
Our work is done not only by legal guidance, but also by the analysis, preparation and negotiation of several documents, among them, sponsorship contracts, contracts for the transfer of athletes, contracts for the commercialization of economic rights and federations of athletes, employment contracts , sponsorship and assignment, use and exploitation of image, trademark sponsorship and licensing agreements, sponsorship contracts for clubs and tournaments, and contracts for the purchase, sale and loan of works of art.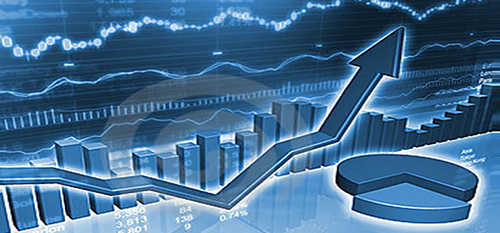 Our clients are advised not only in the constitution of financial and similar institutions, but also structuring of operations and elaboration of products for financial institutions, insurance companies and their clients.
We also advise creditors, borrowing companies, trustees, guarantee agents and structuring companies.
The Law Firm has a vast experience in matters related to financing, "Hedge", "swaps" and "export notes", real estate funds, real estate financing, mergers and acquisitions, securitization, leasing, financial and operational, banking regulation, financial compliance and investigations, intervention and liquidation of financial institutions, loans from the National Bank for Economic and Social Development ("BNDES"), project finance, acquisition finance, corporate finance, trade finance, commodities finance, leasing, forward foreign currency agreement ("adiantamento sobre contrato de câmbio – ACC"), forward foreign currency agreement delivered ("adiantmento sobre cambiais entregues – ACE"), guarantees restructuring, debt restructuring, Fintech, arrangements and payment institutions, publicly traded companies, public offerings of shares – IPO, public offerings of shares (" oferta pública de aquisição de ações – OPAs"), debentures, promissory notes, agribusiness receivables certificates ("certificado de recebíveis do agronegócio – CRA"), certificates of receipt of real estate ("certificados de recebíveis imobiliários – CRI"), financial letters, guaranteed real estate bills ("letras imobiliárias garantidas – LIGs"), structured transactions certificates ("certificados de operações estruturadas – COE"), international issues, investment funds, alternative investment funds, underwriters, securities portfolio managers, asset managers, securitizers, reinsurers, cosinsurers, custodians, securities brokers ("Corretora de Títulos e Valores Mobiliários – CTVM"), securities distributor ("Distribuidora de Títulos e Valores Mobiliários – DTVM").
We give assistance in compliance with the rules issued by the National Monetary Council ("Conselho Monetário Nacional – CMN"), Central Bank of Brazil ("Banco Central – BC"), Securities Exchange Commission ("Comissão de Valores Mobiliários – CVM"), Private Insurance Superintendence ("Superintendência de Seguros Privados – SUSEP"), Brazilian Association of Financial and Capital Market Entities ("Associação Brasileira das Entidades dos Mercados Financeiro e de Capitais – ANBIMA"), Brazilian Association of Private Equity and Venture Capital ("Associação Brasileira de Private Equity e Venture Capital – ABVCAP"). Our Law Firm has expertise to act in sanctioning proceedings before the Central Bank ("Banco Central – BC"), the Financial Activities Control Council ("Conselho de Controle de Atividades Financeiras – COAF ") and the Brazilian Securities and Exchange Commission ("Comissão de Valores Mobiliários – CVM") and also prepare terms of commitment and leniency agreements, as well as appeals to the National Financial System Resources Council ("Conselho de Recursos do Sistema Financeiro Nacional – CRSFN").
The diversity of training and experience of our associates allows us to act proactively in mediations, conciliations and arbitrations.
In mediations we always seek the most adequate way to recover dialogue between the parties based on reasonableness with creative solutions to self-conflict.
We identify the conflicts that can be mediated and we act until to the preparation of the necessary documents to ensure the consensus obtained in the process, through the choice of mediator and institution of mediation and participation in mediation meetings.
We act in settlements always proposing appropriate solutions to the settlement of the divergences, reasons of the conflicts, aiming at the end of the polarization. We execute from the proposition of the forms of solution of the conflict until the elaboration of the document of agreement and its fulfillment.
In the impossibility of a friendly composition to resolve disputes, we act in arbitrations where we have expertise in ad hoc and institutional procedures in the areas of mergers and acquisitions, energy, construction and insurance, among others.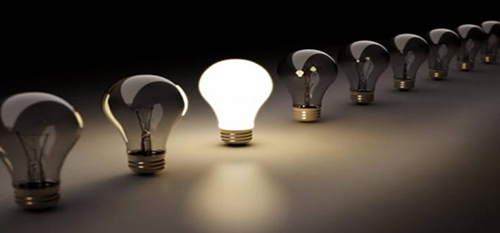 We provide assistance to our clients in intellectual property transactions from the transfer of technology among companies and analysis of the various tax aspects, to participation in audits to evaluate the intellectual property assets involved in merger and acquisition procedures, as well as their strategic use.
We can also, according to each client's business, evaluate intellectual property portfolios, conduct due diligence operations for acquisition or protect patent, trademark, copyright or business secret.
This is one of the main practice areas of the Law Firm, since the experience of the founding partner in the corporate world, especially in the tax area and in the implementation of corporate governance rules, which allowed for his specialization in the restructuring of corporate groups with a view to fiscal efficiency.
We also advise investment funds and national and foreign companies that operate or intend to start activities in Brazil in company formation, mergers & acquisitions, spin-off and transformation of companies, acquisition of shareholding control, formation of consortiums, drafting of agreements of shareholders and issuance of shares, warrants, debentures and similar.
We also advise companies that go through financial crisis, with debt restructuring, operations and businesses in an individualized way, given the particular situation of each company and its capital structure.
We act in a fast, innovative, ethical and constructive way in solving problems and in preparing, reviewing and negotiating investment contracts, buying and selling companies or assets, forming associations, joint ventures or strategic alliances, among others.
Our full-service structure is of extreme importance in the corporate operations in which we are involved, as it gives us a 360º view of the repercussions of the operation, from structuring the business through due diligence, negotiation of transaction documents, conducting the transaction and its closing, analyzing each detail that could generate future liabilities for our clients.
Another aspect of this practice area is patrimonial planning, an operation that aims at the protection of assets, allocation of equity among heirs, reduction of the incidence of taxes in the succession or sale of assets and ordinarily involves rules that regulate the various branches of law, among which the right to family, corporate and tax.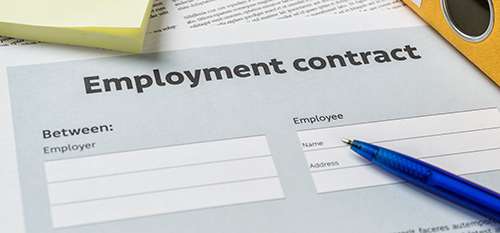 We act in a preventive and repressive manner in this field of law, guiding ours clients and preparing the most varied documents, such as labor contracts, profit sharing plans, stock options, flexible labor benefits, variable compensation, executive compensation, and service contracts services.
We conduct due diligence in order to identify practices that generate contingent labor and social security liabilities and also assist in the elaboration of strategies for the prevention and reduction of liabilities. Such procedures help us greatly in mitigating the risk arising from legal proceedings.
In order to serve our clients with a large volume of labor proceedings, we maintain highly qualified associates, specialized in the management and performance of litigation of scale, and a high technology structure and scope to represent our clients throughout the national territory.
We act in the consulting and tax planning in general for domestic and foreign clients, under Brazilian tax law and double taxation treaties, performing a clear and objective analysis of the tax obligations.
In view of the complexity of the national tax legislation, it is of great importance to understand the appropriate business planning and, often, to evaluate the competitiveness or viability of the business.
We conduct due diligence with the objective of identifying problems, solutions and opportunities related to each branch of activity, as well as sponsoring administrative and judicial demands that deal with tax issues of Federal, State and Municipal jurisdiction.